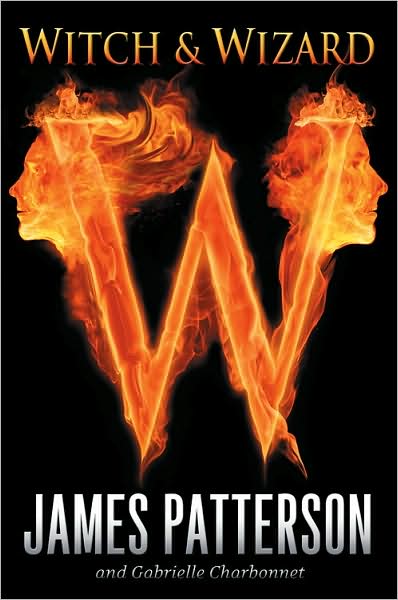 The book, Witch and Wizard, by James Patterson, follows the events in the lives of
Wisty
and Whit
Allgood
after they are dragged out of their house in the dead of night.
This book takes place in the future, after a new government takes over America. This new government calls itself the New Order. The New Order is lead by an extremely powerful man, who calls himself the One Who is One. The One Who is One, bans all forms of creativity and originality. Nearly all books, movies, poems, and music are banned because they supposedly pollute the minds of the people and prevent them from doing good for society. Including all the bans on music, anyone with special talents, is taken away from others. Some are killed, but others are taken to corrective facilities. Either way, people disappear and are never seen again.
Wisty
and Whit are a young pair of twins, who have such talents, even though they do not know yet. One night, when everyone is asleep, agents from the government come to take everyone away. The family has been declared dangerous to
society
, and they are going to be put on trial for crimes against society.
Wisty
says, "It's quite hideous to get kidnapped in the dead of night, right inside your own home," (14). It is at this time, when they are trying to escape kidnappers, that they find out something very special. That they are a witch and wizard and are incredibly powerful.
Unable to control their powers or anything around them, both of them are forced to go to jail awaiting their trail. This is an unusual jail though. It is only for other children who are deemed as a threat to society. Whit says, "It looked like this whole jail was full of kids, nothing but kids" (42). All of these young kids are left in squalid conditions with no light until their trails, which likely mean death.
Whit and
Wisty
have to stay in the jail until their trial, which will likely end in a verdict to kill them. In order to keep from spoiling the plot, I cannot say any more.
1. Is creativity really important to life as Whit and
Wisty
believe? Or does it hinder efficiency as the One Who is One believes?
2. If you were in the position of the twins, would you try to escape from the jail or would you simply await for your trial and accept your punishment?